For this is thankworthy, if a man for conscience toward God endure grief, suffering wrongfully.
1 Peter 2:19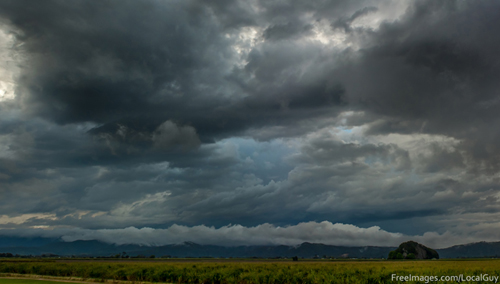 Nobody has it easy. Everybody has bad days and we all face our share of troubles, trials, and temptations. What can be done when you suffer unjustly?
Here are some things to consider when life seems to be unfair.
Examination
To be honest, nobody is perfect. Sometimes suffering is a result of poor decisions. Troubles may arrive, and must be endured, due to a mistake or misstep in life.
When you suffer, examine your life to make sure it is not due to sinful behavior. If that's the case, then your suffering is not unfair but deserved.
What can you do? You can, and should, repent of your sin and ask God to forgive. The Lord blesses those that humbly seek His forgiveness. If we confess our sins, he is faithful and just to forgive us our sins, and to cleanse us from all unrighteousness. 1 John 1:9
Encouragement
Okay, after examining your life, you find that suffering is not due to sin. But you're still suffering and it seems unfair. What next? Be encouraged knowing that the Lord has permitted you to endure this difficulty.
Your Heavenly Father is aware of all that transpires in your life and you are never out of His care. Remember, there is a purpose to all of His ways. Yield to God's will in your life while trusting in Him to direct your steps. God will never fail you, even when your suffering is unjust. And we know that all things work together for good to them that love God, to them who are the called according to his purpose. Romans 8:28
Expectation
Sometimes discouragement sets in because of unmet or incorrect expectations. It would be wonderful to live in a world without injustice where everyone is treated correctly with respect and kindness. That would be nice! But that's not the case because the world is tainted with sin and inhabited by sinners.
The believer is never promised a life of ease with exemptions from all suffering.  Instead the believer is to expect trouble, including unfair treatment. Knowing that difficulties lie ahead makes it easier to prepare for them and less likely to be overwhelmed by them when they appear. Be ready to suffer unfairly. Yea, and all that will live godly in Christ Jesus shall suffer persecution. 2 Timothy 3:12
Example
If you ever reach the point that you feel all alone, remember the Lord Jesus Christ suffered unfairly as well. He was falsely accused, greatly mistreated, and cruelly crucified. All without cause!
During this injustice, Jesus Christ kept His perfect testimony, never retaliating or attacking His enemies in anger. In all of His mistreatments Christ never paid anyone back. Jesus patiently endured the suffering while waiting for God the Father to work all things out for His glory. When life is unfair, be like Christ. He that saith he abideth in him ought himself also so to walk, even as he walked. 1 John 2:6
Elevation
When treated unfairly it's tempting to retaliate in the flesh and to seek vengeance. Pay them back! Give them what they deserve! The world justifies this behavior, promoting and exalting those bent on revenge.
No matter what may occur, the believer must live correctly. It is never right to live in sin and nothing justifies revenge. Instead of acting like the world, you must look to glorify God with your life, in all ways and at all times. This is accomplished when you live according to His direction.  But as he which hath called you is holy, so be ye holy in all manner of conversation; 1 Peter 1:15
Conclusion
Will life be unfair? Of course it will. Will you be treated unjustly at times? Certainly. But by God's grace you can live correctly when treated incorrectly.