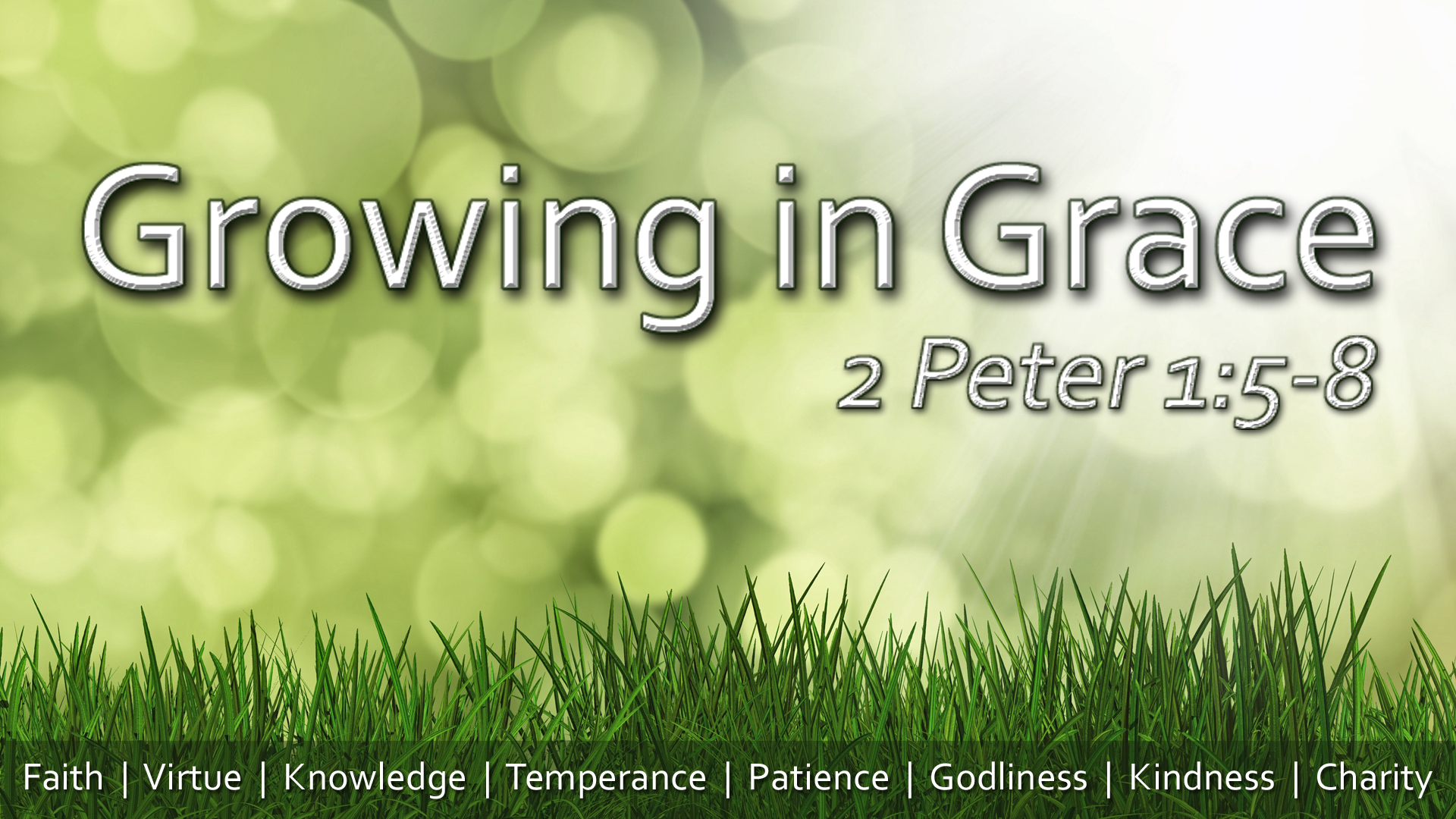 Upon salvation the believer is able to live for God's glory. A life that is both pleasing unto the Lord and satisfying to the believer. This is not to be attempted with personal power or worldly wisdom. Both will fall short of the goal. It's God's presence in the heart that enables one to separate from the world and grow in God's grace.
In Peter's second letter he encouraged believers to be active in their spiritual life, challenging them to diligently grow in the Lord. It's the responsibility of the believer to add to their spiritual life. Beginning with faith then following with virtue, knowledge, temperance, patience, godliness, kindness, and charity.
You are to start with faith and add to it. Each trait is unique and provides something special to the life of the believer. Together, the traits allow the believer to be fruitful wherever the Lord places them.
Join us on Sunday mornings as we consider Growing in Grace!